Powdery white sand beaches, crystal indigo seas, romantic Caribbean nights, a balmy tropical climate and water sports galore; The Cayman Islands are a true tropical paradise that remain one of the most renowned tourist destinations in the world. Located on the Western Caribbean Sea, Cayman islands are home to amazing colorful reef formations, glorious coral gardens, and an abundance of marine species that offer excellent snorkeling adventures for enthusiastic snorkelers and adventure-seekers alike. The diversity of colorful reefs and the sea life astonishes both scuba and snorkeling enthusiast alike! All three islands of Cayman archipelago including Grand Cayman, Little Cayman and Cayman Brac offer some of the best Caribbean snorkeling opportunities to be had throughout the world. Experience Cayman Island's best coral reef snorkeling in these destinations:
Jackson's Bright: Present in the 'Blood Bay Marine Park' in Little Cayman, Jackson's Bright is the best snorkel site in the Islands of Cayman. The tunnels, crannies & abysses with magnificent coral reef growth flaunt their richness in staggering marine species. Flounders, tilefish, reef sharks, elegant eagle rays and much more, Jackson's Bright is a hot spot for pictures of exotic fish!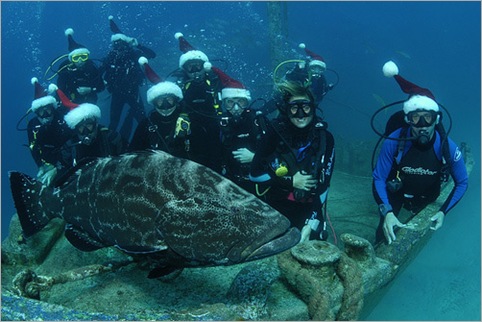 Nancy's Cup of Tea: Another interesting site in the Bloody Bay Wall includes the amusingly named Nancy's Cup of Tea, lying just west of Jackson Point. Starting at 45 feet from the surface, Nancy's scuba site has sharp drop-off that curls around back to the east. The sheer wall wraps around this bend and displays a healthy growth of gorgonians, black corals, and spiral whip corals. You can spot nurse sharks, reef sharks, eagle rays and groupers in this spot as well.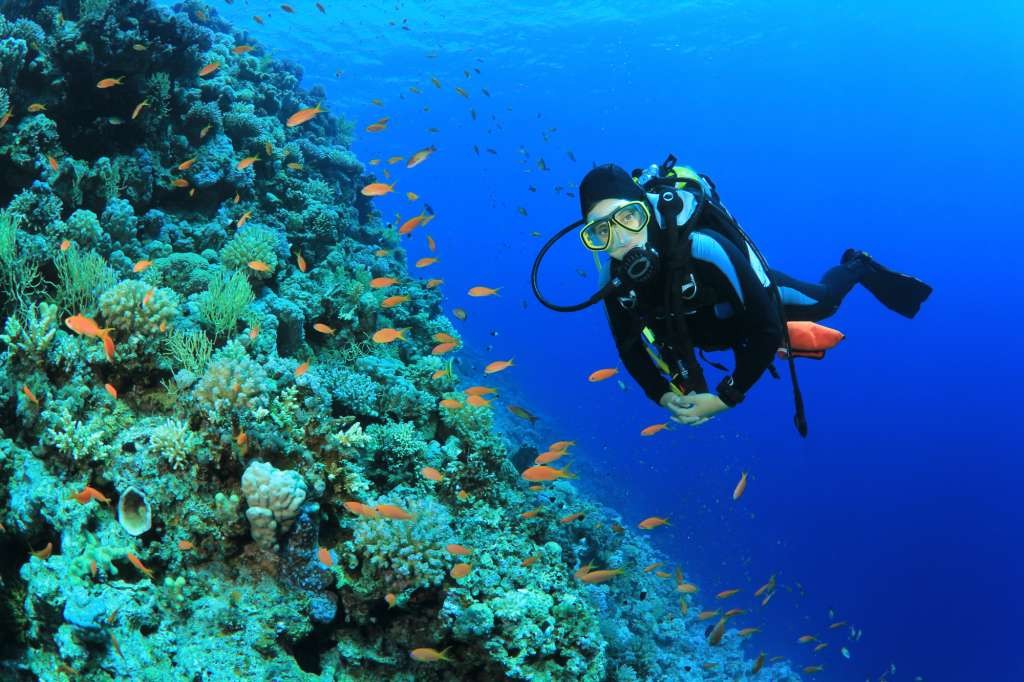 Coral Gardens: Coral Gardens is a shallow reef line which is located on the inside of the barrier reef in the North Sound. In its warm crystal clear waters, you'll find different types of colorful coral, amazing small creatures and reef fish of all shapes, sizes and colors including angel fish, blue tangs, grunts, yellowtails, sergeant majors and the comical-looking parrot fish. The beautiful and exotic "Coral Gardens" and its striking barrier reef will provide you with an unforgettable snorkeling experience during your vacation.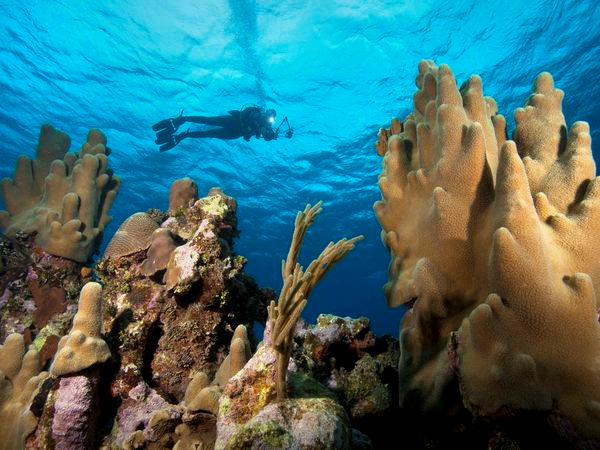 Cemetery Reef: Wade out from Seven Mile Beach to this great snorkeling site. Chunks of porous corals can be found at intervals on the sandy bottom making it a haven for small and juvenile fish species. You'll find shoals of parrotfish, sergeant majors and even the elusive reef shark in & around the coral reefs in the Cemetery Reef snorkel site.
[caption id="attachment_4512" align="aligncenter" width="482"]
Young woman in snorkeling gear diving underwater towards the camera[/caption]
Eden Rock & Devil's Grotto: A popular snorkel and scuba site located just south of George Town in Grand Cayman, Eden Rock features hulking coral heads connected by tunnels and caves that is perfect for snorkelers and underwater photographers. Look for blue and stoplight parrotfish, yellow tail snapper and sergeant majors drifting in and out of the coral reef. Just next to Eden Rock separated by a sandy valley lies another famous snorkel site, Devil's Grotto. Explore exotic flora, fauna and rare tropical fish including giant sea anemones, tarpon & silversides in its coral caves and interconnecting tunnels.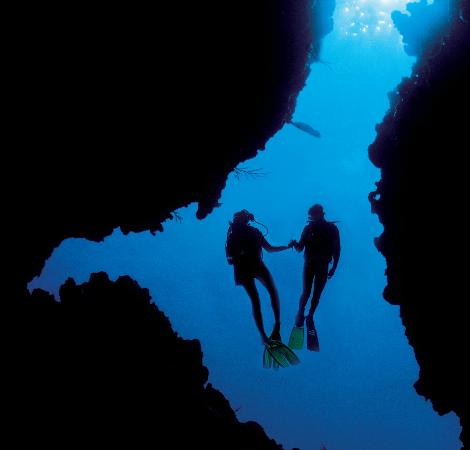 Ironshore Gardens: Located on the south side of Grand Cayman, Ironshore Gardens features a mini-wall decorated with massive brain corals and sea fans. It has dozens of narrow passageways that lead to an underwater maze filled with tarpon and horse eye jacks. Ironshore Gardens is known for its abundance of fish, especially silversides that swim among the brilliantly colored corals.
Bob Soto's Reef: Located just north of George Town Harbour, Bob Soto's Reef site features a coral reef system comprised of high profile coral heads that rise up from a flat sandy bottom. Here the coral formations are honeycombed with large caverns, caves and winding tunnels. This area is a favorite place for giant tarpons that lie almost motionless at the mouth of the coral caves.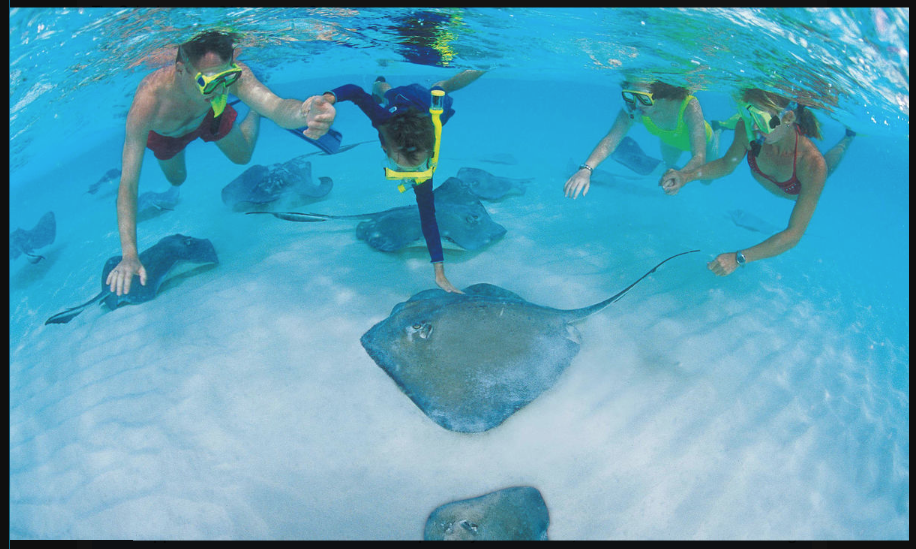 Sunset House: Sunset House snorkel site has a fringing coral reef that begins at 30 feet and slopes down to 50 feet. The reef is loaded with friendly tropical fish species. Here you can also find the famous 9 foot tall bronze mermaid statue that stands at the base of the reef and also the wreck of the LCM Nicholson landing craft located in just a short swim outside of the reef.
Caribbean waters surrounding the Caymans are generally calm with no currents, making it an ideal snorkeling location for snorkelers of all skill levels. The azure water around the Cayman Islands offers the best opportunity to explore beautiful coral reef formations, snorkel in coral gardens and discover diverse marine life. Explore the treasure of spectacular underwater life and snorkel in these thrilling sites during your private yacht charter vacation!